Vichy Catalan
If something is genuine, it becomes universal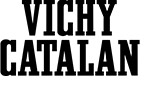 Vichy Catalan is a leading brand in the European mineral water market. Since 1881, when Dr. Modest Furest i Roca discovered the health properties of the waters flowing from the Vichy Catalan spring in Caldes de Malavella (Girona) —at 60ºC and with its own gas—, Vichy Catalan has positioned itself year after year as one of the best sparkling mineral waters in the world.
Vichy Catalan Genuine is unique for its organoleptic qualities, its taste and its health benefits. It is a water deeply-embedded in the gastronomic culture, which brings flavor and personality to countless recipes and which has become essential on the tables of the best restaurants. However, it is also a water that is synonymous with health. At Vichy Catalan, we are committed to research in order to continue discovering how to improve people's quality of life. In this sense, we are committed to three lines of study: digestion, cholesterol metabolism and the nervous system.
Vichy Catalan also means innovation. Throughout its history, the brand has adapted to the different times the product is consumed, expanding its range of products but always based on high quality and offering healthy drinks. In recent years, the Vichy Catalan Sugar-Free Flavors range (orange, lemon, lemon-lime and mint) has been created, along with Vichy Catalan Fruit (orange, lemon and apple), made only with fruit juice and Vichy Catalan Genuine, also without added sugars, and the unmistakable Vichy Catalan Premium Tonic Water, a sugar-free tonic water with an elegant flavor and a sophisticated hint of mandarin, created to be enjoyed alone or in cocktails and mixed drinks.
Do not miss the latest Vichy Catalan ads