Font D'Or
Origen milenario a 1000 metros de pureza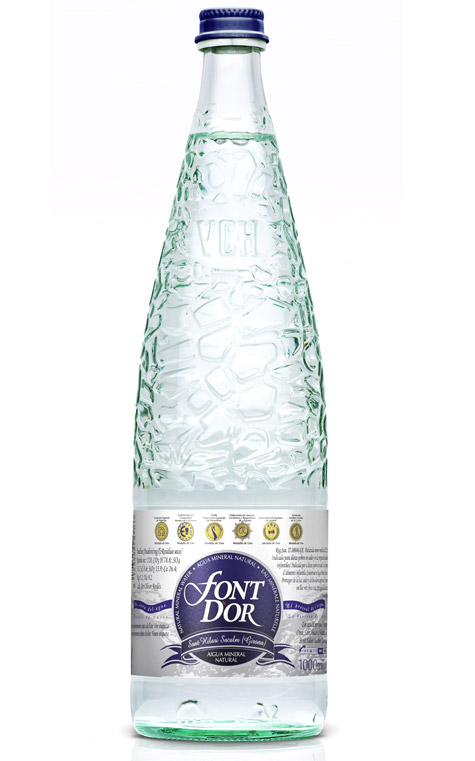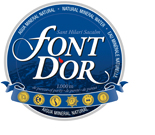 Font d'Or natural mineral water is a premium product of exceptional quality. Its guarantee can be found at its source. Font d'Or emerges in the heart of the granite Guilleries massif at an altitude of 1,000 meters. This guarantees an unchanging mineral composition, as all production comes from a single spring. This is the secret of its great quality.
Captured at an altitude of 1,000 meters, Font d'Or is a thousand-year-old, rich and healthy water that thousands of consumers drink every day. It is also the perfect water for preparing the best gastronomic creations. In fact, some of the most internationally famous chefs use it to make some of their best dishes.
The most prestigious Spanish associations and entities that represent professionals from the world of hotels, restaurants, catering, nutrition and cocktails have awarded the Font d'Or natural mineral water their highest distinctions: gold medals for quality, an honor that is only receive by a select few.
The gold medals for quality that appear on the labels of all bottles and containers of Font d'Or natural mineral water have been awarded by:
Spanish Hospitality Federation (FEHR)
Barman's Association of the Community of Madrid
Institut Català de la Cuina
Spanish Federation of Chefs and Confectioners (FACYRE)
Euro-Toques Spain, European Community of Chefs
Spanish Nutrition Foundation (FEN)
Font d'Or natural mineral water is the only water in Spain to simultaneously hold the gold medals for quality from all these professional associations and entities.
Font d'Or is a golden water.