Hotel Balneario Vichy Catalan
An idyllic place to enjoy peace and quiet and well-being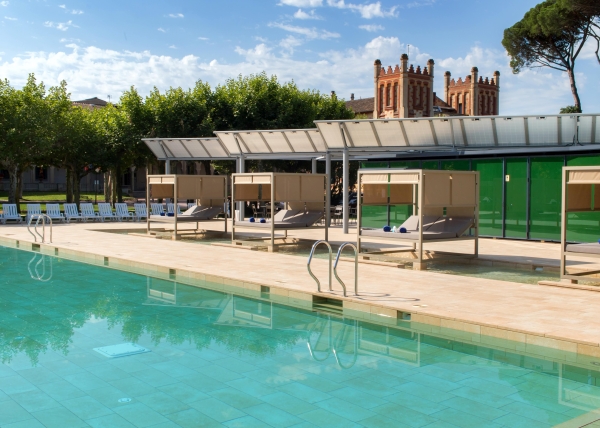 At Hotel Balneario Vichy Catalan, located in Caldes de Malavella (Girona), you can enjoy not only the accommodation and hydrotherapy services at our Thermal Spa, but also peace and quiet and well-being. Let yourself be carried away by the charm of Catalan Modernism, the extensive gardens and the communal areas full of history, the bar-cafeteria, the terrace, our Delicius Restaurant, the chapel, the interior garden, and the outdoor heated pool. These and more create a rewarding and refreshing complex at this Hotel and Spa, just a stone's throw from Girona, between Montseny and the Costa Brava.
Hotel Balneario Vichy Catalan – www.balneari.cat
Avda. Dr. Furest, 32. 17455 Caldes de Malavella, Girona
972470000
[email protected]
T
he Hotel Balneario Vichy Catalan offers a peaceful and relaxing atmosphere, with its 86 rooms, 2 suites and many services designed so that customers can disconnect from their daily life.
Customers at the Hotel-Spa have access to a comprehensive range of the latest programs and treatments that will allow them to enjoy a few days of rest and leisure at the thermal spa.
The Delicius Restaurant is a benchmark in the region's gastronomy. It offers dishes prepared with Vichy Catalan thermal water, enhancing the flavor, colors and textures of the products used.
Take advantage of the Gift Voucher and treat your closest friends to a stay or treatments at the Hotel-Balneario Vichy Catalan. Check out the different packs to choose from.