Monte Pinos
Naturally from Soria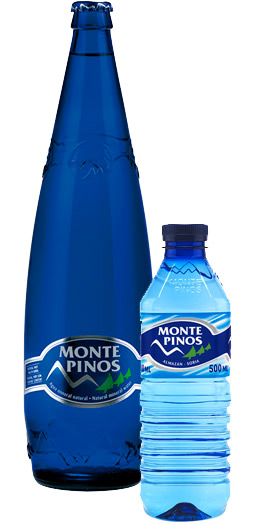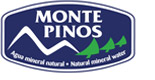 Monte Pinos is a natural mineral water that comes from its own unique spring, located at an altitude of almost 1000 meters in the Sierra de Almazán (Soria).
This eco-geological environment gives it a mineral composition that is very low in sodium, making it the ideal water for drinking every day at any age, and for preparing baby food.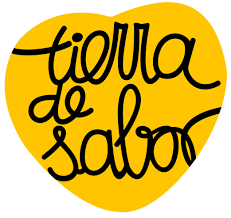 Tierra de Sabor is a brand acting as a guarantee that identifies agri-food products of special quality on the market. Excellent foods produced, prepared or processed in the Community of Castile and Leon that meet the requirements and conditions established in the regulations for using the Tierra de Sabor brand.
www.tierradesabor.es
Monte Pinos, naturally from Soria!

T
he origins of the
Monte Pinos
brand date back to 1934, when Dionisio Navalpotro started his career in the world of carbonated drinks.
Years later, his son Pedro Navalpotro took advantage of his experience in the sector to transform the company and market what we know today as Monte Pinos natural mineral water. It was in 1974, after the purchase of some land in which there was a spring, that it built a plant for bottling soft drinks that used the most advanced technology at that time.
In the nineteen eighties and the beginning of the nineties, the production of soft drinks gave way to exploiting the spring itself. The well-known and accredited Monte Pinos natural mineral water was born.
Throughout its history, Monte Pinos natural mineral water has managed to gain public recognition from consumers, thanks especially to the perfect combination of quality, image, design and service. Monte Pinos natural mineral water has won awards on several occasions and in its different formats: it was a pioneer in achieving the ISO 9002 quality certificate from AENOR, was named Company of the Year with the "CECALE de Oro", obtained the Master in Quality and Image, was awarded the National Hospitality Award, won the Soria Company Award in 2010 at the 17th edition of the FOES Business Awards, has several diplomas from its collaboration with sports organizations and charities, and has been recognized as a Centennial Company, among other things.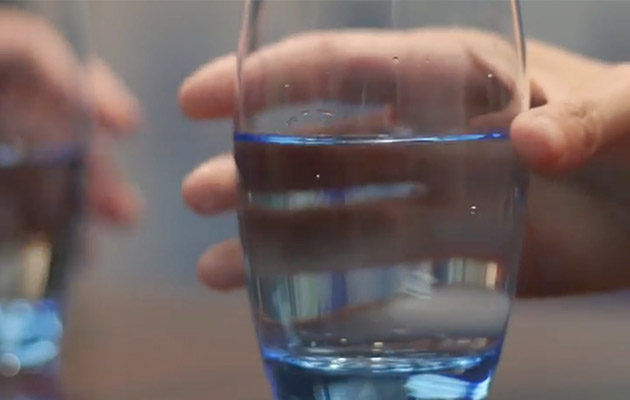 I
ts blue glass bottle adds a touch of distinction and glamor. Its design of pure lines creates the profile of a drop of water and its characteristic blue color defines an elegant personality, as well as protecting the water from sunlight.
Monte Pinos offers an aesthetic harmony and a sophisticated image that enhance the attractiveness of a well-served table.
Monte Pinos has a wide variety of formats and groups that adapt to the needs of consumers and distributors.
Committed to the environment, the production process is carried out with the most modern and technologically advanced systems and in a respectful way with nature. The water is preserved naturally throughout its course right until reaching the bottling plants, where the goal is to keep all its qualities and essential properties intact while bottling is carried out.
One of the main characteristics of the water is its low amount of sodium (1.8mg/L) and its high calcium content (93.8mg/L), for its use in the preparation of baby foods and cocktails.
Monte Pinos 0.33L glass bottle
Monte Pinos 0.5L glass bottle
Monte Pinos 1L glass bottle
Monte Pinos Sport PET 0.5L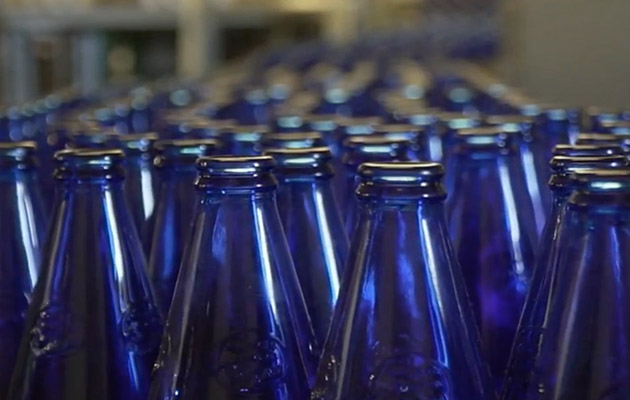 M
onte Pinos also offers its most bubbly version, the sparkling natural mineral water.
Sparkling mineral water immerses us in a unique world of emotions while keeping its qualities and properties intact. Bubbles of passion to give us confidence in any moment or circumstance. As a drink when meeting friends, a partner to the most exquisite dish or a new experience. In keeping with natural mineral water, it creates a slight tingling sensation and is sophisticated and light at the same time. Its PET packaging, convenient and recyclable, is a gratifying treat that will quench our thirst.
Monte Pinos sparkling
0.33L glass bottle
Monte Pinos sparkling
0.5L glass bottle
Monte Pinos sparkling
1L glass bottle
Monte Pinos sparkling
PET 0.5L
Monte Pinos sparkling
PET 1.25L