Vichy Catalan Sugar-Free Flavors
Made with Vichy Catalan water and natural essences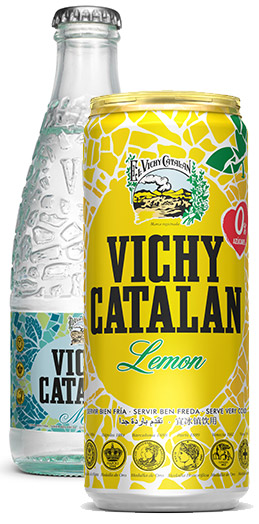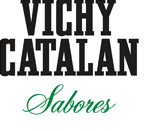 V
ichy Catalan Sugar-Free Flavors
is a range of flavored waters, made with Vichy Catalan Genuine water and natural essences, suitable for drinking at any moment and for all tastes. It comes in a wide range of flavors: Lemon, Orange, Lemon-Lime and Mint.
In addition to being made with Vichy Catalan natural sparkling mineral water and natural ingredients, they do not contain any sugar or calories, making them a range of completely healthy drinks.
The Sugar-Free Flavors range comes in two formats: in a 250ml glass bottle, ideal for drinking in bars, restaurants and on terraces; and in a 330ml can with a biodegradable plastic protective lid, which preserves the product and ensures that it is always hygienic, so that it can be drunk anywhere and at any time.
Because there is always a Vichy Catalan for every moment.
VICHY CATALAN SUGAR-FREE FLAVORS

PRODUCTS
Vichy Catalan Lemon 0.33L can
Vichy Catalan Orange 0.33L can
Vichy Catalan Lemon-Lime 0.33L can
Vichy Catalan Mint 0.33L can
Vichy Catalan Lemon 0.25L glass bottle
Vichy Catalan Orange 0.25L glass bottle
Vichy Catalan Lemon-Lime 0.25L glass bottle
Vichy Catalan Mint 0.25L glass bottle