Vichy Catalan Fruit
Sparkling juice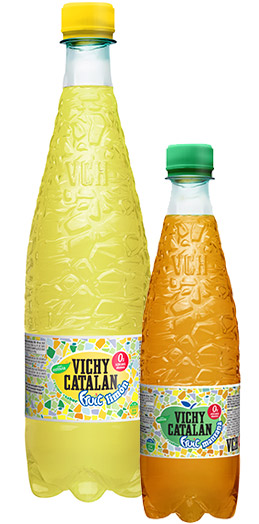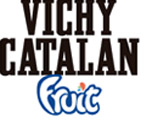 With Vichy Catalan Fruit, a new category of healthy drinks has been created, made with Vichy Catalan water and fruit juice, with no added sugar and with stevia. Its orange, lemon, apple , pineapple-coconut and strawberry flavors, which come in convenient 500ml and 1.2L PET containers, are perfect for drinking at any time. With all the healthiness of fruit juice and the healthy sparkling bubbles of Vichy Catalan. Naturally fun and with no added sugars.
Low in calories < only 15 kcal/100ml
The fruit juice content per 1.2L equates to:
– 3 apples in Vichy Catalan Fruit Apple
– 3 oranges in Vichy Catalan Fruit Orange
– 4 slices of pineapple in Vichy Catalan Fruit Pineapple-Coconut
- 3 strawberries in Vichy Catalan Fruit Strawberry
– 1 lemon in Vichy Catalan Fruit Lemon
Sparkling juice!
VICHY CATALAN FRUIT
PRODUCTS
Vichy Catalan Fruit Lemon 1.2L
Vichy Catalan Fruit Lemon 0.5L
Vichy Catalan Fruit Orange 1.2L
Vichy Catalan Fruit Orange 0.5L
Vichy Catalan Fruit Apple 1.2L
Vichy Catalan Fruit Apple 0.5L
Vichy Catalan Fruit Pineapple-Coconut 1.2L
Vichy Catalan Fruit Pineapple-Coconut 0.5L
Vichy Catalan Fruit Strawberry 1.2L
Vichy Catalan Fruit Strawberry 0.5L