Aguas de Mondariz
The world's best water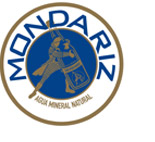 Aguas de Mondariz is the world's best water. Its excellence is endorsed by the International Taste & Quality Institute (iTQi) in Brussels, which awarded the brand two consecutive Diamond Taste Awards. This is the highest award that the iTQi grants to a product and, so far, it has not been achieved by any other brand of water in the world, which places Aguas de Mondariz at the forefront of international bottled water brands. The award recognizes the taste, quality and excellence of the two Mondariz water varieties, sparkling water and still water, which have achieved a score of more than 90 points out of a total of 100 in a blind tasting performed by about 200 chefs, sommeliers and experts from the beverage sector from the most prestigious European culinary associations.
Aguas de Mondariz is synonymous with excellence, health, quality and nature. The brand has a history of more than 145 years and originates from a spring of natural carbonated water located in the town of Mondariz, in the Galician province of Pontevedra. The waters of Mondariz filter through the granitic substrate for between 60 and 120 years, which gives them a unique and balanced mineral composition, with great organoleptic properties.
It is a unique water in a unique natural setting: the Natura 2000 Network. In this protected natural space, covering an area of 43 million square meters, is the Mondariz water spring, a protected location that guarantees the preservation of the waters.
The commitment of Aguas de Mondariz to quality is demonstrated by the standards ISO 9000, ISO 14000, ISO 22000, Galicia Calidade and, more recently, the first EMAS III sector certifications (Eco-Management and Audit Scheme). These documents attest to the firm commitment of the water packaging brand to the sustainable and responsible management of resources.
Don't miss out on the latest news about Mondariz