Uniaqua
Very low mineral content water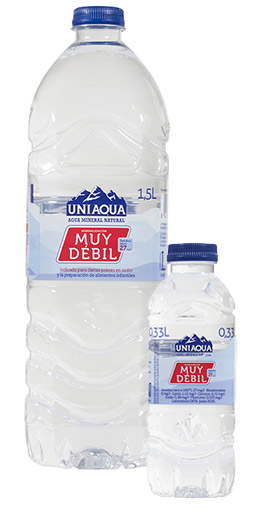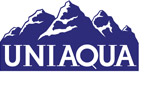 From the Landín spring, in Pontevedra, an area of water, rain and great flow, Uniaqua stands out for its very low mineral content, with only 27mg of dry residue, the lowest on the market.
It is a water suitable for all ages and any type of diet, especially low sodium diets, and the preparation of baby food.
The Uniaqua's octagonal, ergonomic and easy-to-hold container comes in different formats, a 5-liter container and 1.5L, 0.5L and 0.33L bottles, to be consumed both at home and on-the-go. They all are manufactured with very resistant 100% recyclable material.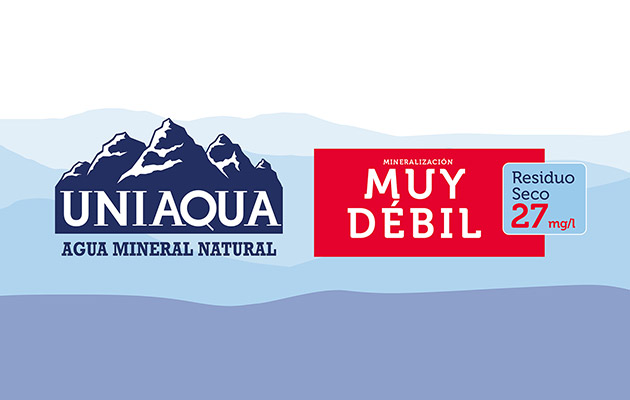 Uniaqua is a very low mineral content water with a high degree of filtration through the granite of Galicia, giving it a hue of silvery reflections. It feels very smooth on the palate, with a uniform evolution, and generates a feeling of freshness that is complemented by the inherent benefits of its very low mineral content.