Sant Hilari
Water of extreme purity and low mineralization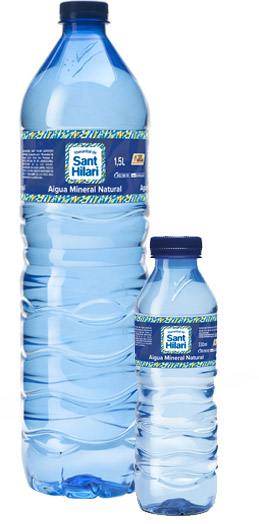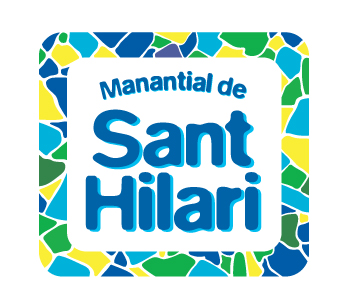 The natural mineral water from the Sant Hilari spring emerges from the Guillerías massif, at an altitude of more than 1,000 meters and in the middle of large forests of holm oaks, oaks, beech, black poplar and chestnut trees.
The Sant Hilari spring is located in a protected environment, where there is little movement of animals and people, and where the rainwater has filtered through granite rock terrain for years, resulting in, at about 200 meters deep, highly valued water with exceptional nutritional properties.
The classification as Natural Mineral Water, unlike other types of water, indicates that its mineral composition is stable and that any type of treatment is prohibited, resulting in a 100% natural water.
Like other waters, Sant Hilari water shares the same beneficial properties as it contributes to maintaining the normal physical and cognitive functions and the normal regulation of body temperature. The beneficial effect is obtained by drinking at least two liters of water a day, from any source.

F
ounded in 1997, Manantial de Salud S.L.U. is part of Vichy Catalan Corporation. The company's activity is to market Sant Hilari Natural Mineral Water, which is packaged in 18.9 liter bottles and distributed to homes along with a water dispenser known as the "Manantial de Sant Hilari", which dispenses cold water up to 5ºC and hot water up to 93ºC.
In terms of the geographic scope of the business, the company began its activity in Barcelona and its metropolitan area, later expanding to the rest of the province, including Girona, Lleida and Tarragona. "Manantial de Sant Hilari" is available in Albacete, Alicante, Balearic Islands, Las Palmas, Madrid, Murcia, Soria, Valencia and Zaragoza.
Sant Hilari Natural Mineral Water PET 1.5L
Sant Hilari Natural Mineral Water PET 0.5L
Sant Hilari Natural Mineral Water PET 0.33L
Sant Hilari Natural Mineral Water PET 0.33L Bibex